DO NOT HIRE ZOHAIB FARRUKH*
Who?

Zohaib Farrukh is a general contractor that works in NJ and NYC.
Jamal Siddiqi and Zohaib Farrukh own J&Z United Constructions. Zohaib also goes by "Moe", "Ali", or Zohaib Ullah Farrukh. See the What? section for detailed public information about Zohaib and his businesses.
Need help? help@zohaibfarrukh.com
Why?
J&Z United Constructions | Jersey City, NJ (September 2022)
I paid Zohaib $10,975 (through J&Z United Constructions) as a 50% deposit to make home improvements. However, work did not start when he said it would. I waited two days before checking in and discovered that he was in Pakistan and that work had not started.
This prompted me to do a more thorough background check:
His home improvement contractor's license expired a month before we made first contact.

He had several functional aliases for the same business, which all had poor reputations.

He was being sued by at least two other of his previous clients for contract disputes.

The contract he gave me was invalid because it omitted information required by the NJ Home Improvement Contractor's Registration Act.
I gave Zohaib multiple chances to refund me before I pursued legal avenues to recover my refund. It's been months and I have not received anything from him.
Zohaib is under a major investigation by the NJ Department of Consumer Affairs (Case #2022-160). Save yourself the grief and skip him.
---
J&Z United Constructions | Manhattan, NY (October 2022)
I am another victim of the Zohaib Farrukh scam, who introduced himself to me as Moe.
I met Zohaib on March, 27th 2022 after an online search. I came across J&Z United Constructions on yelp.
He came to my apartment for a free estimate. After the apartment evaluation, he gave his estimate of $21K. He was very good at being confident, knowing his stuff, and saying that he can get the job done in 2 weeks. He says this is a small job for him and he will not make money out of it but will use it for his future work advertisement.
On May 7th, 2022 we signed a contract and paid a $10K downpayment. He promised to submit all the licenses and insurance to the management immediately and start the job and get it done in less than 2 weeks. He cashed the money and did not do anything of what he promised. I kept calling and emailing him. He did not respond to my call.
At the end of the month, he emailed the building management license number and COI. Both could not be verified or validated. He did not submit any plumbing license.
I asked for my deposit back since he did not start the job. He promised to give the money in 2 days but never happened. After many phone calls and text msg, I was not able to reach him. I reported him to the NY police department. An officer called Zohaib and told him to fix the issue and return the money. Zohaib agree to pay back the money but again, he did not. He disappeared and never made any payment. I have filed a case against him in NYC court and law enforcement is investigating.
Please be careful of this scammer. He is dangerous in this country, he does not belong here. He steals hard-working people's money. He should be in jail not enjoying traveling and living a lavish life.
I have all documents that prove everything against him (recorded phone call, text msg, emails).
---
D&N Constructions | Brooklyn, NY (September 2022)
Zohaib Farrukh aka Moe is not a contractor he is a scam artist. I requested a consultation on home repairs that I desperately needed and Zohaib was quick to promise the moon. Everything would be done in 6 days, the work would be done by licensed professionals and the quality would be amazing, he also offered to fix a few other things in my home for free. He seemed trustworthy, always picking up the phone and answering my questions. The other contractors gave me a price that was much higher so after verifying that he has a contractors license I agreed to give him a deposit of 50%. Zohaib took my money and said he would start the next day but didn't, he apologized and then promised guys would come the next day. Other problems started right away, he said he ordered my heaters on the phone but days later said he didn't.
When the arrived (an hour late) they were suppose to start work on the ceilings. It was one guy Raj and another South American fella who barley spoke English. They started to work on the ceilings without properly tarping the floor as I asked and damaged my floors and carpets.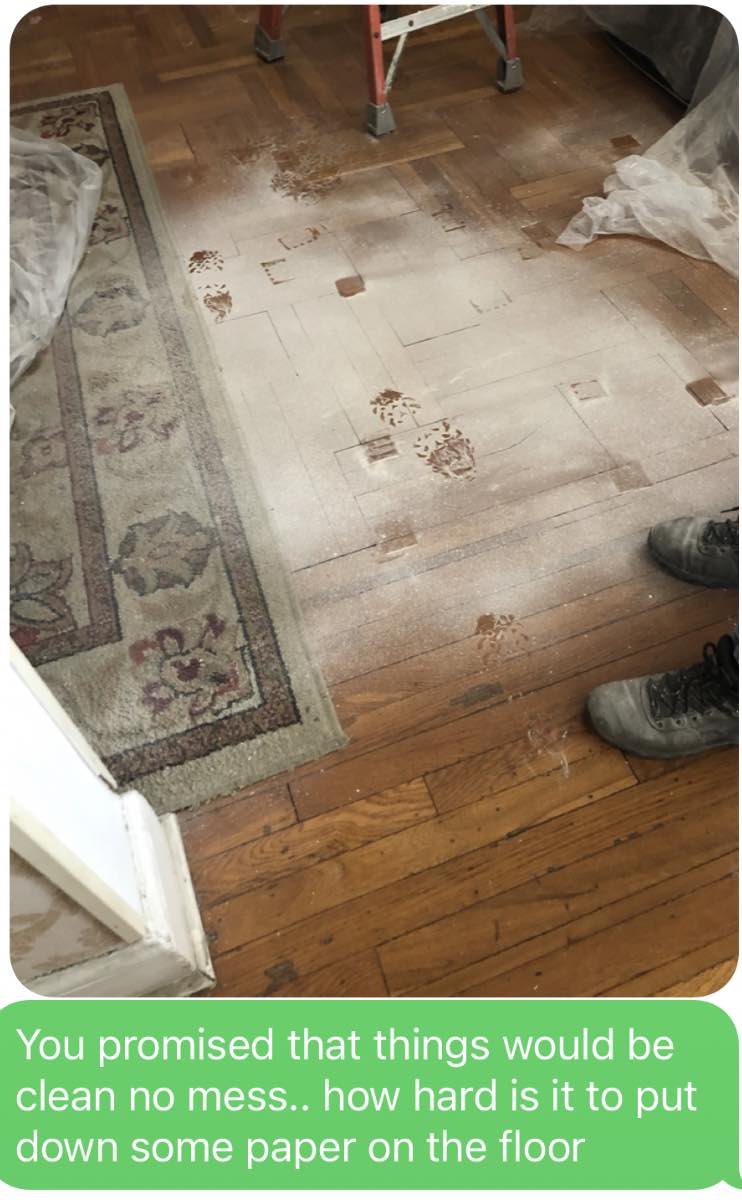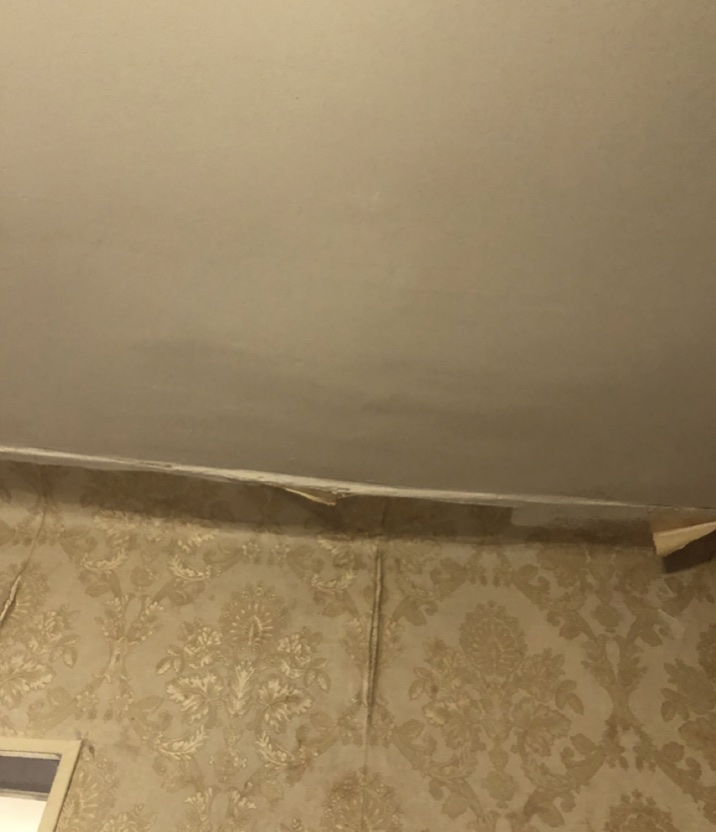 This got me really worried and I started researching his name and found many bad reviews.
I also learned his name was on several other companies that were open a short time. I hoped that I was wrong (but I wasn't). He kept stalling day after day giving excuses why he couldn't show up or get my door!
This lasted for months, he would not answer calls or texts for days at a time. Meanwhile my house is a construction zone!! After 3 months nothing was done workers came by only 3 times and did such a horrendous job.
The work that was done was egregious, the ceilings looked worse than before! I asked for my deposit back and Zohaib said he "has no money" I told him I would take him to court and he laughed and said go ahead. It has now been over a year and a half, I won the lawsuit and Zohaib isn't responding. I will have to take other legal actions now like bank levies and asset liens to get my money back. Zohaib Ulla Farrukh is a scammer, do not believe a word this man says he will say anything to get your deposit.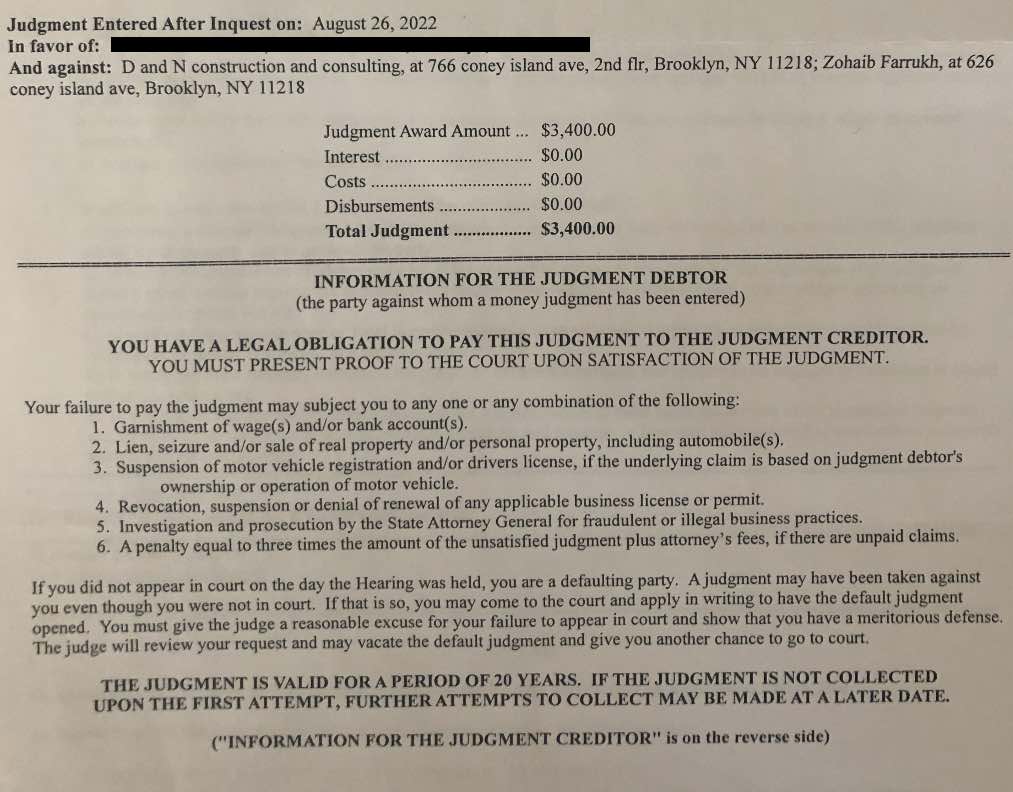 ---
Fn Remodeling | Brooklyn, NY (January 2022)
Zohaib Farrukh is possibly the worst contractor you can imagine will be very quick to take your deposit and then come up with 100 reasons why he can't work, will not return calls, and will then apologize and make empty promises again. Their business address is fake, the phone numbers don't work and they have an expired license and are being sued in court, find a professional and not scammer.
---
D&N Constructions | Brooklyn, NY (January 2022)
Horrible Zohaib Farrukh brought in workers that couldn't even put in a door! Have a deposit to fix ceilings, radiators and a few other things and kept getting excuses why they couldn't start work… for 4 months! Then stopped answering phone calls or messages… probably the worst contractor you can imagine. Their address is on 766 Coney Island and it's fake just google it or drive there and there is a gift shop those other address is 626 Coney Island and it's a signs and printing shop, both places will tell you they never heard of D and N!
---
United Constructions | Brooklyn, NY (December 2021)
Do not hire! The general contractor is incredibly disorganized and a poor communicator. The workers, who were there to remove and replace a concrete patio in my backyard, left garbage strewn everywhere. One person who was on site, supposedly in a supervisory role, sat downstairs playing videogames on our couch with the air conditioner on. Worst of all, after doing the demolition and plumbing, these guys ghosted us and never came back to finish the job. Luckily, I had only paid them for half of it!
---
United Constructions | Bethlehem, PA (August 2021)
I can't express this enough "DO NOT HIRE THIS MAN". The work he does not do will cost you more money, he doesn't have your best interests at heart all he want is the money. Had work done or not done on the outside of my house and I ended up paying another contractor to come in to fix what he did not do, then he stop taking my calls. Just say no. I'm still trying to get my money back.
---
United Constructions | San Francisco, CA (August 2021)
A zero needs to be added. They started a job that was to take an average of 14 days, which ran well over. They didn't finish the job and left the work area a mess. Didn't show up for days at a time. Damaged items that were in the yard. They removed a light fixture and didn't replace it. The incomplete work caused a flood Into my home. Do extensive research when hiring a contractor!!!
---
D&N Constructions | New York, NY (July 2021)
VERY poor work. Farrukh Ulla Zohaib who works for this company ordered the wrong materials, brought in workers who did not know how to install tiles or moldings, they made a huge mess and apologized only to disappear for weeks. Now they are telling me it will take 3 weeks for the right materials to come in and that it will also cost more! You couldn't find a more unprofessional contractor if you tried.
---
Fn Remodeling | Irvington, NJ (May 2021)
The quality of the work these guys do is extremely poor, they brought in workers who didnt know what they were doing and they misaligned the wall. I asked the worker how long he works for the company and he said first day, now this guy farrukh Zohaib wont even return my calls. The worst contractor i ever met
---
Fn Remodeling | Brooklyn, NY (April 2021)
Zohaib Farrukh took my deposit started work which was very horrible left my house a mess and is refusing to finish work or return my deposit! Also was very loose with COVID-19 protocols
---
D&N Constructions | Jacksonville, FL (January 2021)
Zohaib is bad news
Do not hire
He is more a scam artist than a contractor
He took our deposit and ran
What?
Home Improvement Contractor's License
License Number: 13VH11622900
Name: J&Z United Construction Co
Owner names: Zohaib Farrukh, Jamal Siddiqi
Expired: March 31, 2022 (source)
Address: 7 Vine St 1st Fl, Jersey City, NJ 07306
J&Z United Constructions
FN RENOVATIONS
Address: Wayne, NJ
Phone Number: 973-850-9353
Fn Remodeling
Address: 766 Coney Island Ave Brooklyn, NY 11218
Phone Number: 929-502-8613
United Constructions
Address: 104-64 126th St Queens, NY 11419
Phone Number: 929-278-3227
XYZ Renovations
Phone Number: 929-278-3227
North Falcon Inc
D&N Constructions
---
*opinion based on his review history